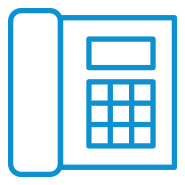 VoIP is the future of business communications. Similar to the concept of email, phone calls are transmitted over the internet instead of using Ma Bell's Public Switched Telephone Network (PSTN or copper). VoIP enables businesses to combine voice and data into one unified infrastructure with less to maintain. One of the most popular VoIP services is Vonage. Another popular service is MagicJack. Vonage is a consumer-level VoIP provider that pioneered the possibility of getting VoIP into every home.

Vonage and MagicJack are great examples of consumer-level VoIP providers. What makes them consumer-level is there is no monitoring, no guarantees, and more often than not call quality can suffer if there are bandwidth issues or heavy internet usage. You should never use these or any consumer grade VoIP for a business. So, what about business-level providers and systems? Do any come to mind? Maybe, but the playing field is much larger and infinitely more diverse.

VoIP has been around for a while now and is certainly here to stay. In fact Ma Bell (AT&T) has petitioned the FCC to retire the PSTN (the decades-old copper phone system) because it calls the PSTN a "death spiral". Copper phone lines cost twice as much to maintain than VoIP lines. Last year, the FCC approved AT&T's petition to move forward on the transition. AT&T plans to have the PSTN retired by 2020. So, even if you are determined not to make a switch, you will be forced to change sometime within the next 3 to 4 years.
VoIP-Info is also a great VoIP resource for learning about the basics of VoIP.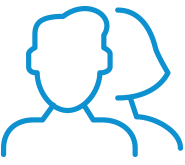 Why is VoIP such a big deal these days? Businesses with employees in multiple locations have found that VoIP enables them to connect through a single system rather than through multiple sources and a variety of systems – and dial each other using direct extensions – meaning fewer buttons to remember and push. Employees who work remotely or travel are able to stay connected using a single system.

One of the key reasons why businesses choose a VoIP solution is because they have remote/home workers or multiple locations (local or worldwide). VoIP systems enable your entire communications network to be streamlined, operating from a central point, drastically reducing or eliminating the challenges that can arise from traditional communications systems. Also, remote users get the full functionality of the corporate system. More than one office location means a greater need for efficient communication

Using a single communications system for phones and data not only increases efficiency and productivity, but it can also save you money. Multiple offices translate to many receptionists, hefty long distance bills, and a complex administration process to manage multiple systems. I'll discuss the huge cost saving advantages of VoIP for these scenarios later in this report.

With a VoIP system, all calls are routed through and originate from one system and can be operated by a single receptionist who is able to field calls for all office locations. Eliminating the use of several systems greatly reduces overhead costs. Sales teams need to stay connected whether by cell phone, laptop or land line. Members of outside sales teams are almost always on the road. From local visits with clients, to national and international travel – they rely on cell phones, laptops and even the phones in their hotel rooms in order to stay connected. Even just a slight glitch in their ability to connect could mean losing hundreds, thousands, or even millions of dollars if it results in them not making a sale.

VoIP systems enable remote employees who are always on the move to keep in touch not only with clients, but with colleagues in any office location that they depend on to get the job done. With some VoIP systems, clients and colleagues simply call one extension, and the call will be correctly routed - whether it's a cell phone, another extension at another office, a home phone, or laptop.

Additionally, VoIP now offers features to small and medium businesses that were once only available to fortune 500 companies at high-end prices. For this and the above reasons, businesses are flocking to VoIP.
Four Common Misconceptions About VoIP
1. VoIP will always save me money!
For single, smaller offices, the answer isn't clear cut. VoIP will save businesses money in the long run from reduced overhead expenses and lower cost of usage. However, sometimes the initial investment in VoIP phones can be a little pricey. It also depends upon the type of phone system the small offices are currently using. Most of the time, their existing phone system has many less features and outdated calling plans.
For larger offices or offices with multiple branch locations for branch offices VoIP can be a huge money saver. Further, remote workers and traditional offices are all on the same page with VoIP, leading to tremendous efficiencies in workflow. Although efficiencies aren't necessarily a dollars-and-cents savings, they're very beneficial. Some VoIP systems allow the same call volume in and out, but with much fewer lines to pay for, thus saving significant amounts of capital.


2. Digital technology could put my company at risk!
No! False! Digital technology is considered by industry experts to be the most reliable technology available. In fact, manufactures of products supported by traditional systems are starting to make their product lines obsolete in an effort to force customers into new products supporting VoIP technology. In these cases, it's advantageous to partner with a local provider who can maintain your system if the manufacturer won't.


3. The IT department says we can't handle VoIP on our current network.
Depending on the age of the network, the infrastructure may not be compatible with VoIP. It also greatly depends on your internet connection speed and quality. A network assessment for VoIP would need to be done to determine exactly what, if anything, would need to be upgraded. If you work with a provider that does not insist on performing a comprehensive assessment…run away fast! Without knowing what's going on with your network, there is a strong possibility you will be very disappointed with the quality and performance of your VoIP system.

4. VoIP solutions offer poor quality voice calls.
This is probably the biggest misconception about VoIP and in many cases it's actually TRUE. It's true in the sense that not all VoIP systems are equal in quality and in implementation. But, if implemented PROPERLY, the call quality can actually be equal or better than the traditional phone lines.
VoIP is VoIP Right? (Not so fast)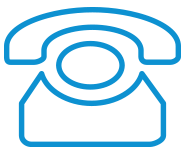 With so many companies implementing the same protocol to get calls onto the internet, you'd think one would work just the same as another. Unfortunately that is not the case. There are 4 (yes 4!) ways to get calls onto the internet.

SIP trucking
Hosted IP PBX systems
On-premise IP PBX systems
Hybrid or blended (on-premise & cloud) systems
All of these facilitate VoIP, but they will give different results.
SIP Trunking
Trunking? Makes me think of an elephant or something. In the world of VoIP, the term "SIP Trunks" means VoIP lines. It is possible for businesses to enjoy the cost savings of VoIP by disconnecting their traditional phone service and ordering SIP Trunks through an Internet phone carrier. Seems pretty straightforward, but there if not implemented properly the phone system experience can put a sour taste in your mouth about VoIP.


Hosted PBX
A PBX system connects internal phones to an external line. So in the VoIP world, some businesses are just replacing their outdated PBX phones with new SIP phones and using a virtual, hosted PBX located in a data center to get their VoIP. This works in many ways, but the biggest drawback is high bandwidth requirements. Lots of VoIP calls at once - or even just heavy use of the Internet - can cause delays and gaps in your calls (similar to what happens if you have a really weak cell phone signal while on a call). Not cool for business. Plus, in addition to your line charges, PBX hosting usually comes with a monthly licensing fee and premiums for special features (per phone), so the costs can climb quickly. Hosted PBX can be ideal for super small offices with only one or two phones.


On-Premise IP PBX
This category usually provides better call quality than the first two. But, it still has its limitations: voicemail storage is finite, the service is not centrally monitored, and if you have multiple locations, inbound calls can be haphazardly routed.


Hybrid (or blended) PBX
This is a relatively new and innovative approach to VoIP that eliminates the negatives that can plague a happy VoIP experience. A hybrid system uses a small, inexpensive on-premise PBX that hooks to cloud services for all of the "brains" of the system. This allows for a unified end-to-end system in which the call quality is controlled every step of the way. It allows for complete disaster recovery and automatic call routing when a phone or the entire system is down.

This type of technology allows the constant monitoring of the system as well as daily software updates for the system and the phones.
7 Questions You Must Ask Before Investing in VoIP
1. Do I have to change the configuration of my firewall or do I have to replace it?
If your hosted VoIP provider is suggesting that you replace your firewall/router, they are trying to get around the limitations of the SIP VoIP protocol. You see, SIP was never designed to have to go inside your network. Hosted providers, however, have no choice but to do that, so they have to resort to purchasing expensive routers that compensate for the extreme delay than can be introduced when SIP has to navigate through a firewall. Another thing you should never have to do is open holes in your firewall to get VoIP working. That's another example that your provider is doing a work-around.
2. How many data centers do you have and are they geographically disbursed?
If the answer is only one, run away! What happens if that data center (and where is their data center?) goes down? Or more commonly what happens when the VoIP equipment inside the data center goes down? Your business is down and out! Insist on a provider that has at least two redundant data centers that are states away from each other. Ideally the provider will have 2 or more spread throughout North America.
3. What was the up time last year?
What's your guarantee for uptime?Anything less than 99.999%, find a different provider. Seek a provider who can produce documentation proving the reliability of their network. If they can't even do that, run away! If they don't have a guarantee for uptime, you should keep on lookin' elsewhere! Note: uptime is for the system's ability to make and receive calls. If an individual office happens to be down due to an internet outage this does not affect the overall reliability of the system because the system was ready and able. As of this writing, one VoIP carrier managed an unheard of 100% uptime over the past 18 months.
4. If my phone is unreachable do you have automatic failover to another phone?
If your provider's system isn't constantly monitoring the status of your network, VoIP system, and VoIP phones, you should consider going with another provider. If your internet goes down, or even a single phone dies, the system should know that within a few minutes and automatically forward the calls to a predetermined destination (like a cell phone). Further, the system should know which cell phone to forward to depending on the extension. What good would it do to have all the company calls going to a single phone in the event of a major internet outage?
5. Do you monitor my phones and system 24 x 7 x 365 for any potential issues?
If you have to tell your provider the phones aren't working then it's time to move on. In this day of cloud services the system should be monitored and corrective actions taken on a daily basis. As alluded to in question 4, the system should monitor and know if a phone or system is offline and make the correct call routing adjustments automatically. Then, a technician should contact you to address the problem. If you are missing calls move on to a different system.
6. Will our telephone features be the same when we move to VoIP?
Although you would think some features would be a 'no brainer', when you choose a provider, you would be alarmed to find out how many of them leave off the most basic of services, such as call forwarding. You should insist on a hands-on demonstration in order to see the system for yourself and how it will work. This will avoid future 'surprises' when the system is implemented.

7. Do they offer a money-back guarantee?
If your provider is not willing to backup your purchase with an unconditional money-back guarantee, look for a vendor that does.